Posted on Thursday, October 21, 2021 11:55 AM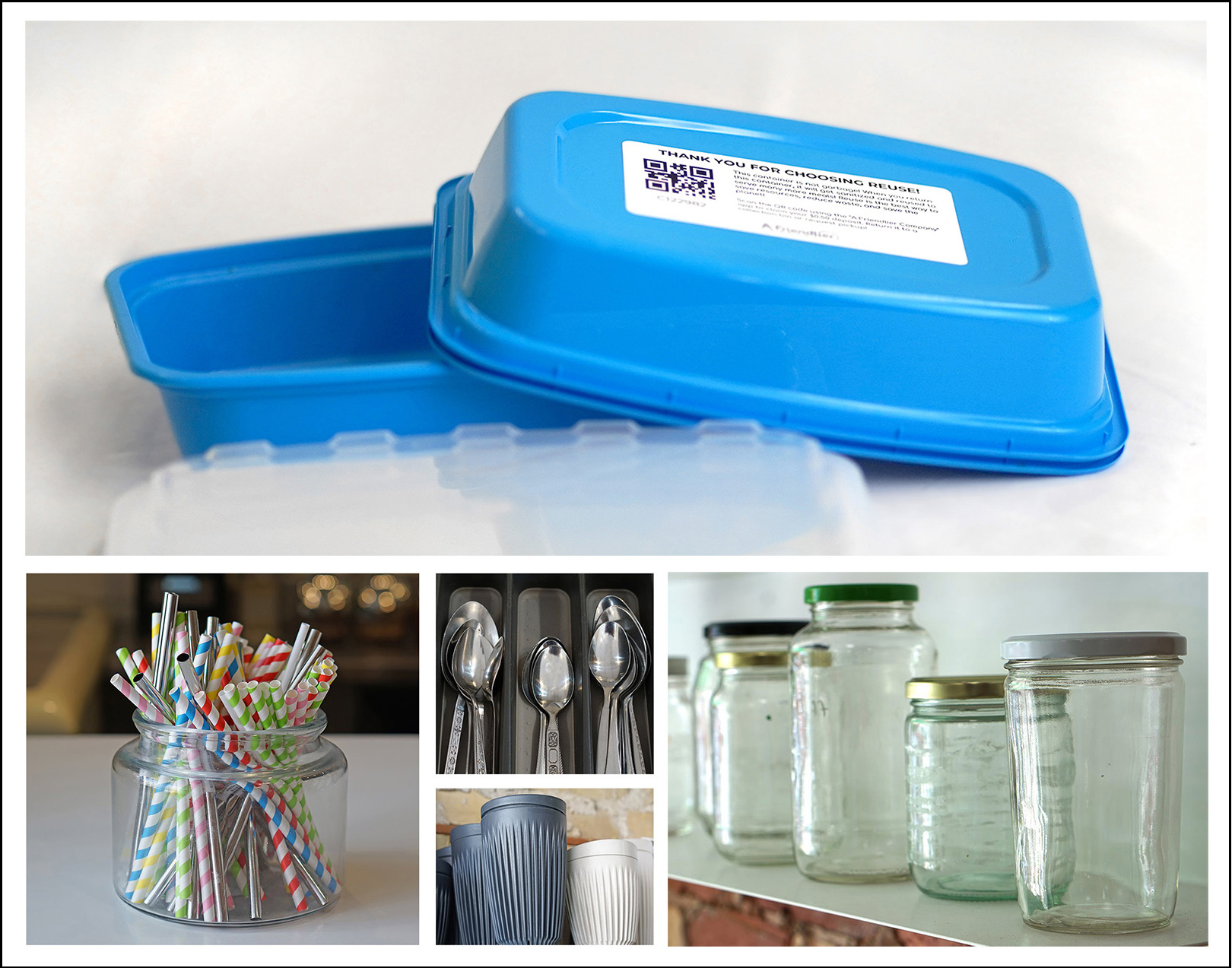 Stratford's Energy & Environment (E&E) Committee is encouraging everyone to help reduce take-out food container waste by making use of eco-friendly take-out options offered by many of our local restaurants.
Friendlier is one of those options.
Friendlier is a regional company offering a sustainable alternative to single-use plastics. And the process is simple. Purchase your take-out meal from a participating restaurant. A small deposit will be included in the price.
Once you finish your...
Posted on Tuesday, October 19, 2021 10:15 AM
The City of Stratford has received a favourable ruling from the Ontario Land Tribunal in the matter of the Cooper site expropriation compensation.

In its decision dated October 15, 2021, the Ontario Land Tribunal found in the City's favour on all issues in the dispute, and upheld the City's original offer for market value of the lands.

"We are pleased with this decision," said City of Stratford Chief Administrative Officer Joan Thomson, "and we look forward to moving ahead with the development of this...
Posted on Friday, October 08, 2021 02:19 PM
Please note that a 220-metre section of Mornington Street just north of Quinlan Road (Line 36) and extending past Vivian Line 37 is scheduled to be closed to through traffic starting Tuesday, October 12 for approximately 8 weeks.
This temporary closure is to allow for the installation of culverts, a sanitary sewer and watermain to service a new subdivision in the City's north end.
Traffic will be detoured around the work area using Quinlan Line 36 and Road 122, as well as McCarthy Road and Romeo...
Posted on Friday, September 17, 2021 03:07 PM
On September 1, 2021, the Province of Ontario announced that proof of full vaccination against COVID-19 (two doses, plus 14 days) will be required to access certain indoor public settings, starting Wednesday, September 22, 2021.
Here's how that will impact the use of City of Stratford's indoor recreational facilities:
With limited exceptions, proof of full vaccination and ID will be required to enter the Stratford Rotary Complex, the Allman Arena, the Dufferin Arena and the Agriplex
Those who are...
Posted on Friday, September 10, 2021 10:13 AM
Please be advised that the westbound lane of Lakeside Drive, from the Waterloo Street bridge to Front Street, Stratford, will be temporarily closed on Friday, September 10th from 3pm until midnight to allow for parking during the Stratford Warriors hockey game. Right turn only signs will be placed at Morenz Drive, North Street and Front Street.
Please see the attached diagram - Warriors Road Closure Map